Simply Range of Wedding Cakes
We also make simple straight iced cakes for you to pick up and finish yourself with fresh or silk flowers, your own topper or anything else you can think of. Price includes ribbon matched to your colours, icing coloured as you wish. These are full size fresh home baked cakes in any flavour you wish and price starts at only £180 ( 3 tier sponge in white or ivory with any colur ribbon). We will even give you free stand hire (deposit required).
We can do straight stacked cakes in any shape and separated cakes for use on stands or a mix of both just ask.
Wedding Cakes finished with Fresh Flowers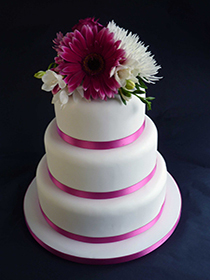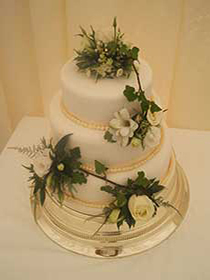 Quick Links
Contact Information